Last year, when Bottlerock lineup came out I bought 4 tickets. Gloria and S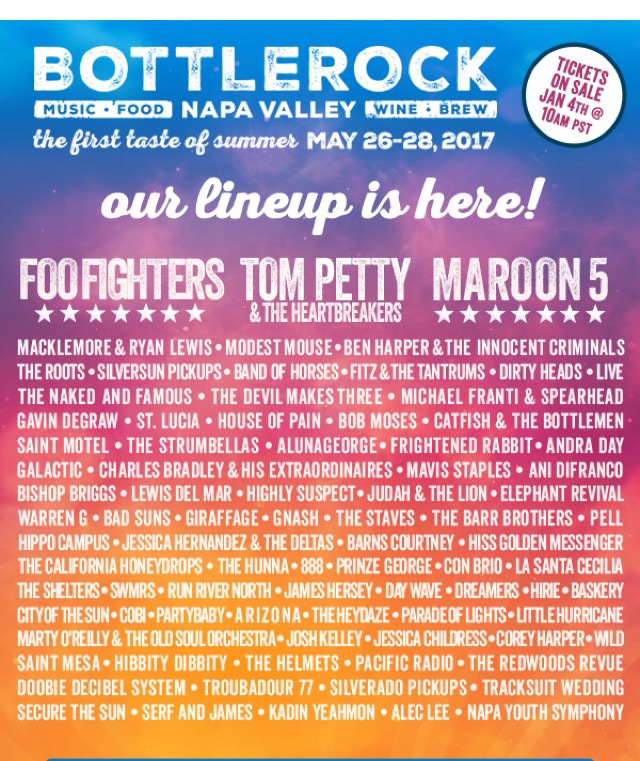 ex God were absolutely in and my friend Ali was also…at the time I bought the tickets. Ironically she couldn't afford it when the tickets came, but we too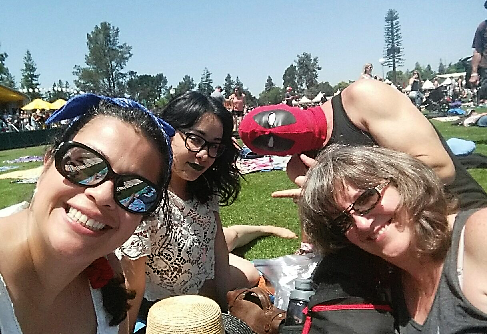 k her anyway because it was VERY difficult to try and sell tickets to a relatively new festival. Even with such a great lineup!
Knowing Napa was a 6 hour drive we got up at 4ish, piled into my car with our stuff and hit the road! I managed the drive pretty well with only a few stops for food & bathroom breaks, but by hour #4.5 I was BEAT! I had Sex God take over the last part of the road & slept while Glo and Ali dealt with the car sickness that happens when Sex God drives! He will deny it but he drives every car like its a Go-cart. The hotel was farther than last year by quite a bit, but that's all I could get last minute. My bad. We threw our stuff in the room, freshened a bit and headed to the festival. And had a hilarious drive through Napa's back country roads blasting old school rap off the radio!
Day One was introducing Ali to all the grounds, food, events, stages. It was fun. 🙂 We didn't really have anyone we were desperate to see until Saint Motel at 3:15 so we took our time. Because right after Saint Motel we were SUPER excited to see Fitz and Th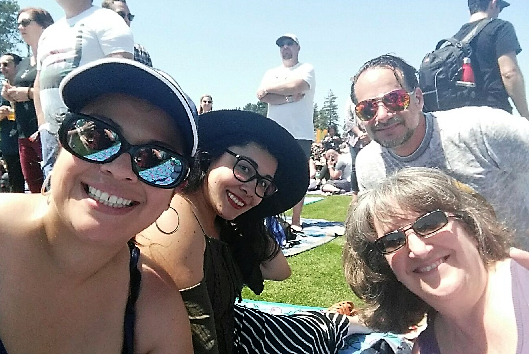 e Tantrums! Two bands I love, back to back! It was GREAT! After that we split up and Sex God & Ali went to Macklemore and then Maroon 5 while Gloria and I went and saw Silversun Pickups & Modest Mouse. (which I regret now!) By the end of the night, all four of us were very "relaxed" but me the least so I drove. And what a horror THAT was! The back roads at night felt like I driving Topanga Canyon with no street lights! I knew beyond the unlit 2 lane highway was only vine fields but without my brights on it felt like a cliff edge! Having to turn off my brights for oncoming traffic and the pressure to go fast from the MANY cars behind me it was an intense, white-knuckle drive! I was soooooo happy to finally get there with my snoring companions!
Day Two started with a nice breakfast at the hotel and since it was a Saturday, the GPS had a go a different route. We managed to get there in time to see Judah & the Lion (very nice), Andra Day (who was amazing!!). We then popped over to the lovely shade of a covered stage to see Mavis Staples who was playing just before Bishop Briggs. Sadly when she played long we realized the rumor of Bishop Briggs too sick to play was true…sigh. So we popped over to hear some Ani DiFranco (a bit boring, but relaxing and kind of stayed there while Sex God went to see Tom Petty. Sadly none of us were that interested to join him! Once back at the hotel we quickly did a planning for day three on the fly lol This is what happens when I'm too busy to do ALL the work, lol.
On Day Three we tried a new different breakfast spot, that was local. It was fun, and the looks we got in our exuberant conversation was even more fun! hahaha W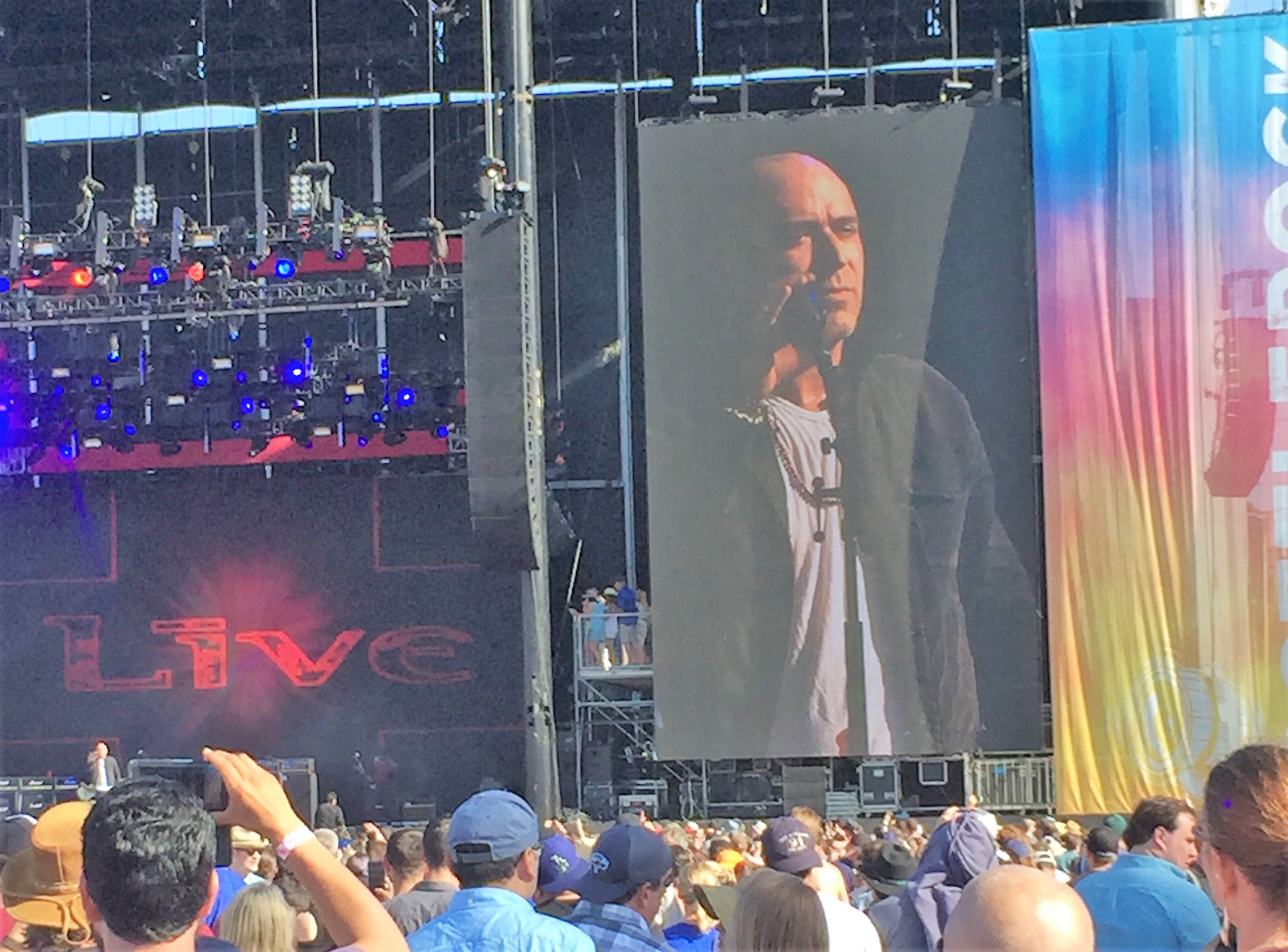 e got there in time to see Cobi (more commercialized hottie than real talent.) After that we kind of stayed at that main stage to wait for LIVE, which was WONDERFUL to see!! Sex God popped over to see a bit of The Strumbellas but came back soon after, VERY sun stroked. I kept a cold rag on his face and head while plying him with water and Motrin. He slept through Band of Horses, and while we WANTED to see The Naked and Famous we couldn't dare leave our good spot because up and coming was Foo Fighters!! And wow…. they were amazing! Gloria and Sex God and seen them before but it was a first time for Ali and I. And, I must say, if you've never seen Foo Fighters, definitely take the opportunity to see them. Worth it, completely.
Last year Glo drove me & her all the way home Sunday night because I had to work. THIS year we all made sure we got the day off and leisurely drove the 6 hours home. Or I should say "I" drove us home. When Sex God offered, but Ali and Glo said, "No!"