It is now 2017 and this post is loooong overdue. And since I just finished Bottlerock 2017 AND Coachella 2017, I better catch up on these music festival posts. So let's flash back to 2015…. Near the beginning of that year, I heard about the BottleRock festival and I note… wow, nice lineup! Then the Coachella lineup comes out shortly after that and I'm thinking, "Crap… this lineup sucks! I'd rather go to that BottleRock one!"
After many days of thought and discussion with Sex God we come to the decision we would sell the Coachella tix & condo space and go to BottleRock instead. Our logic….the tickets to this Napa festival, in only its third year, were almost half the price of Coachella! And with a lineup of Imagine Dragons and No Doubt we were itching to go! So we bought tickets.
We decided to try the renting of an RV instead of a hotel room to see if that cut costs. (costs ended up about the same) So at the crack of dawn we drove up north and rented an rv that slept 6 which we then drove to Vallejo where the nearest campground was. And boy was THAT an adventure! lol Surprise tolls, worry that the rv wouldn't fit through spaces, following him in HIS car, getting to the campsite and not seeing ANYONE who runs it to check in, hooking things up, finally getting on the road to the venue, sorting out parking there and the rush of "are we late!" all of it made getting our wristbands and into the place a big huge sigh of relief! Although to be honest, I'm like that at EVERY festival!
This was our first at the festival so we went to EVERY booth on the first day and tried almost every level of food we could in the 3 days. Being in Napa there are A LOT of wine booths, bu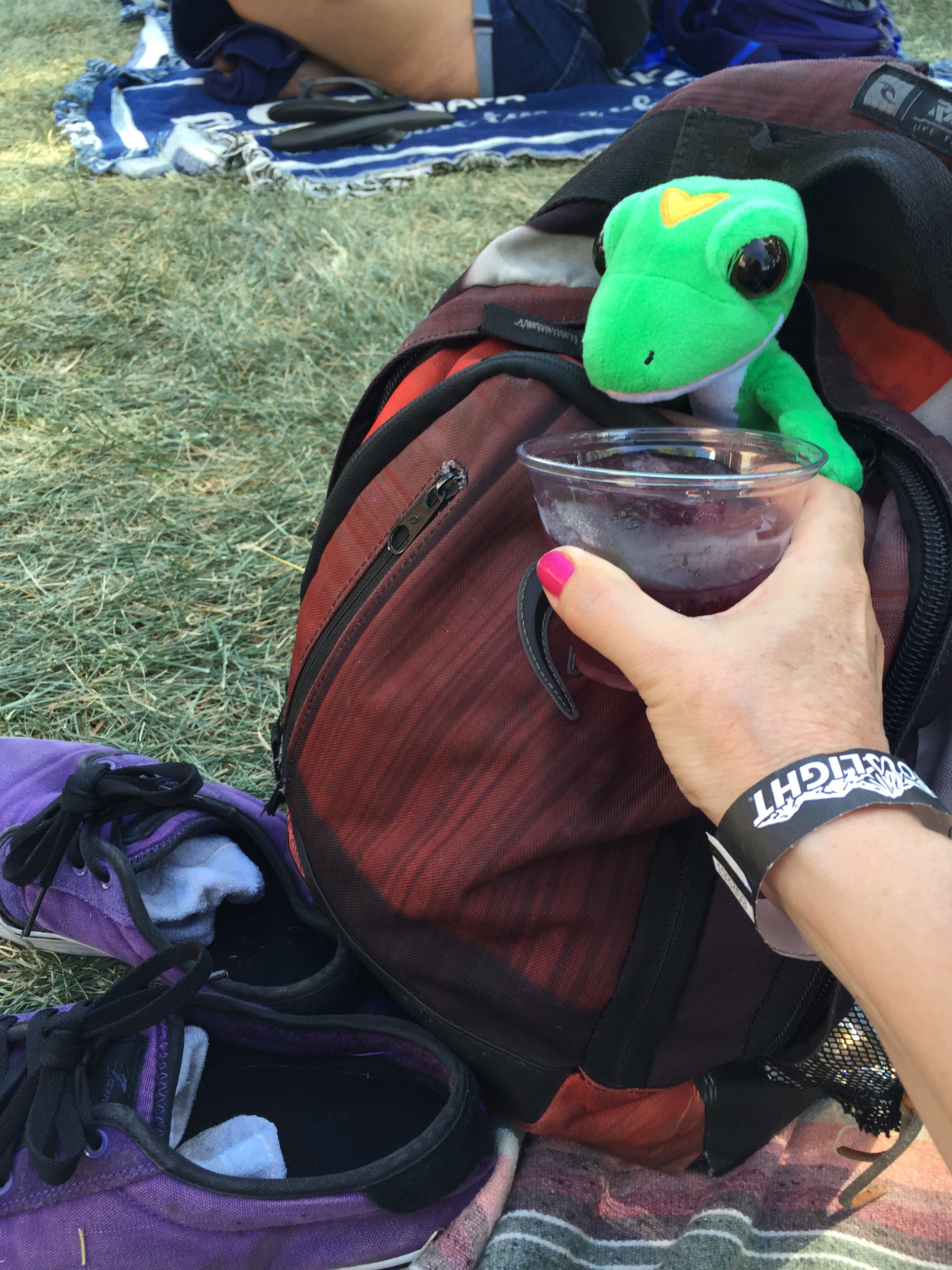 t since I'm allergic to wine & don't like beer I stuck to the only booth that sold mixed drinks…exceedingly overpriced mixed drinks! Day One had lot of bands on 4 stages and for most of the day we drifted from one to the other as these were many bands we didn't know. Honestly we stayed mostly at the Minor stage because it was shaded! The Bottlerock venue has tons of trees to battle the minor heat (nothing after a Coachella lol) but their grass sucked! it was mostly long pettled weeds! But we were truly there to see Imagine Dragons and boy they did NOT disappoint! Not even as we went deep into the crowd where I usually can't see! It was a wonderful Day One!
Day Two had unique challenges even though there were more bands we loved. Assuming that the northern climes of Napa wouldn't need me to apply sunscreen proved quite wrong and so I got very sunburned on the face. Luckily we parked in a mall with a Target where I purchased a wide brimmed hat, which THAT day's weather tried to blow OFF all day! But the seeing of Knox Hamilton was really fun because we chose them due to them playing at the Minor tent and we wanted to sit and eat our delicious salad and sandwich and as we're completely enjoying their music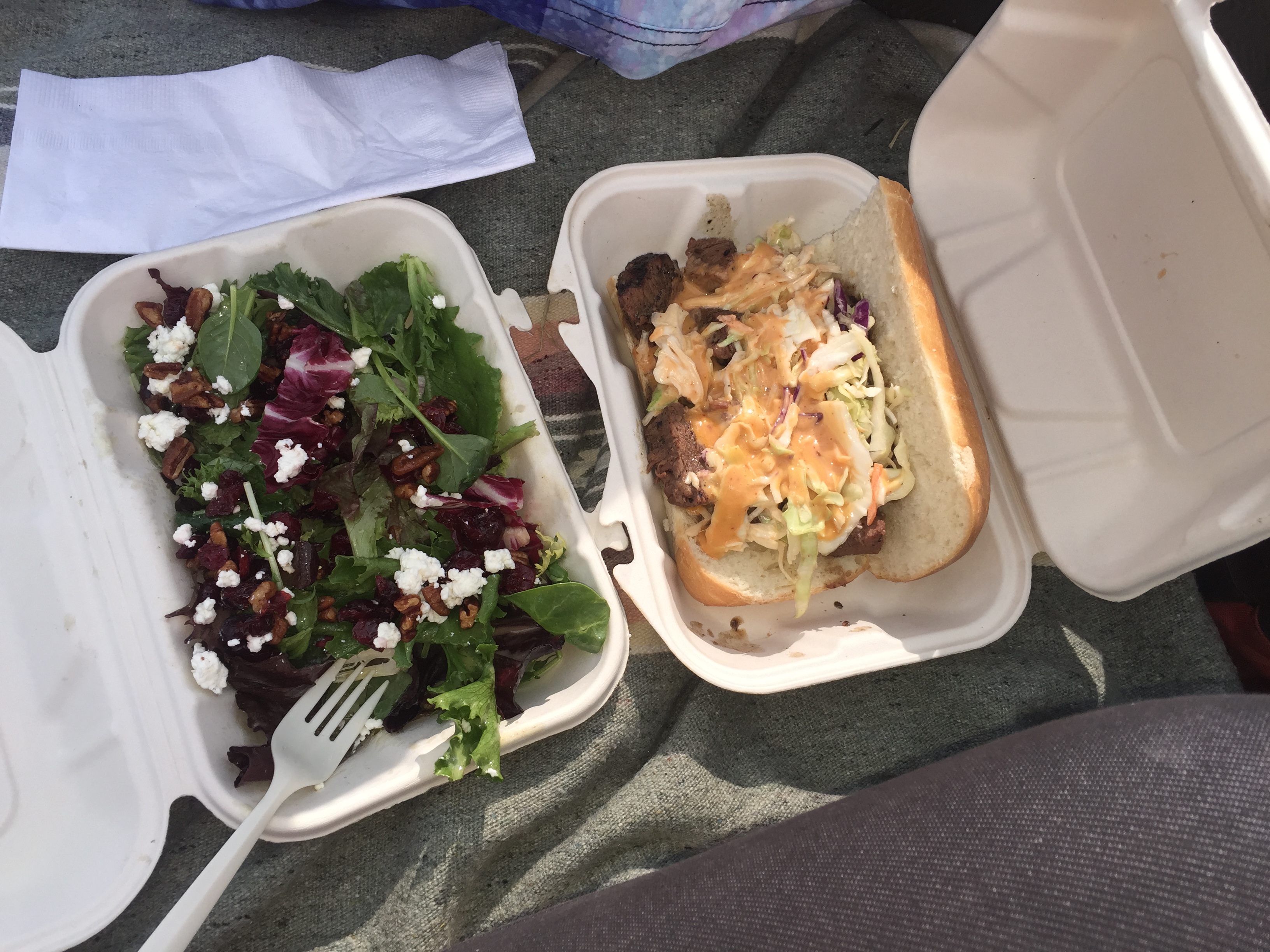 , they play their last song with is a hit that 98.7 had been playing. Those, "Wait! I know this song! I love this song!" moments that make going to music festivals so perfect! I think we skipped Young the Giant and enjoyed Capital Cities and Portugal the Man. I took a few pictures of Robert Plant for my son but then bailed as he was NO LONGER my era! lol
By Day Three we were old hands at the entire festival. I learned to buy one overly strong mixed drink and a soda and split it into something I could enjoy for longer than the time the ice melted! Snoop Dog and American Authors were wonderful. Brant was determined to get up front for Gwen during No Doubt but I was over the crowds by then. Having heel spurs was really crimping my ability to stand in a crowd! So I enjoyed Awolnation for a bit and watched some No Doubt near the sidelines.
Over all we had a lot of fun, obviously, since we've gone again twice! The RV park were we stayed had an RV show that weekend so we actually spent a bit of time Saturday looking at all the fancy models and speculating if owning one was in our future. Or in my mother's future as she kinda wishes she could tour the US in one.